Chris Loughridge - BDS, MFGDP (UK)
GDC NO: 56679
I qualified from Queens University Belfast in 1982 and immediately moved into General Dental Practice with Bobby Tennant on Belfast's Antrim Road. A year later I took up the fantastic offer to join Dr Fred Stinson in Finaghy and have been here ever since.
I became practice Principle in 1990 and since then have tried to maintain the high standards that Fred had set.
My focus has always been on Preventive Dentistry. In 1990 I was awarded the Oral B/British Dental Association Prevention in Practice award for the UK.
Having been the man who said "I'll never have a dental hygienist in my practice!" I eventually came to my senses and now work with two of the best hygienists in the country.
Drawing on my wife Kathy's experience in the Hair and Beauty profession I became very aware of the importance of a person's appearance to their self confidence and well being. As a result we are continually striving to introduce the most effective and up to date techniques to the portfolio of cosmetic treatments that we offer.
Preventive and Cosmetic Dentistry are the cornerstones of our practice and I am very fortunate to work with a wonderful team who share this passion. As the saying goes "We do what we love and love what we do".
In my leisure time I'm a bit of an adrenaline junkie. I go to the gym every morning before work to try and fight off the effects of middle age. Having played rugby for many years I now coach mini-rugby at Belfast Harlequins... a case of the blind leading the blind! Nowadays I am more into water sports. I have competed at national and international level in surfing and wind-surfing, the highlight being 13th place in the Long Board Division of the 1990 World Surfing Championships. In winter I love skiing on the frozen stuff. Someday soon I'm going to need a surfboard with a zimmer on it!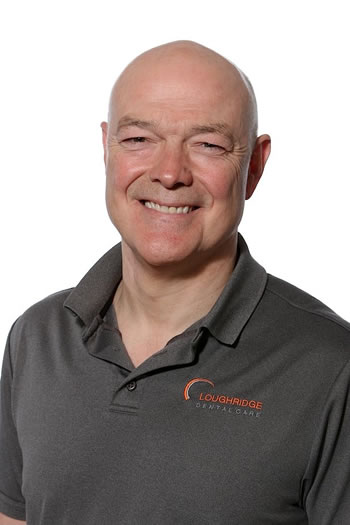 ---
Heather - Dental Hygienist
GDC NO. 5022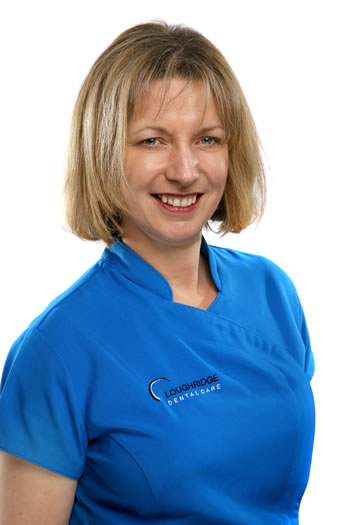 Since graduating from Glasgow University I have continued to further my professional development to enable me to put patients at ease and relieve any anxieties that they may have.
With modern equipment and techniques this enables me to carry out treatment that transforms your smile and establishes a good oral hygiene routine. In my spare time I like to swim & cycle with my daughters and husband.
Rita - Dental Hygienist
GDC NO. 104746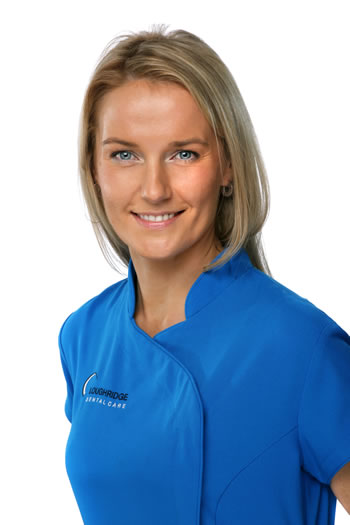 I am a native of Lithuania but have called Northern Ireland home since 2005. I received my Dental Hygiene degree from Kaunas University of Medicine in 2001. I am always happy to meet new patients and love my job because of the relationships I have formed with the people I work with. It's a fantastic feeling to be a member of a team where everybody is ready to go that extra mile for whatever happens, reflecting our motto - WE GENUINELY CARE
Karen - Care Nurse
GDC NO. 189894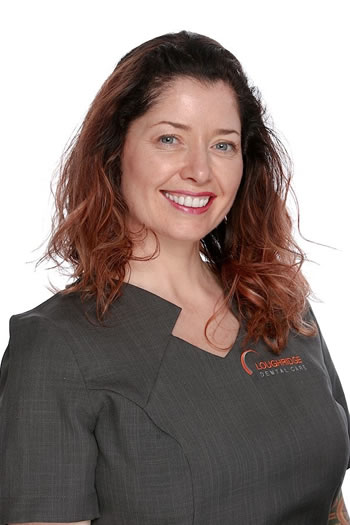 I am a Care Nurse within the practice and hold qualifications in Dental Nursing, Oral Health Education and Dental Radiography. I have worked with Chris for 20 years and enjoy a rewarding career within an excellent dental environment.
Part of my duties also involve running the 'in-house' mini-dental lab.My passions in life are my husband and family, my motorbike and my work.
Grainne - Reception/Dental Nurse
GDC NO. 134393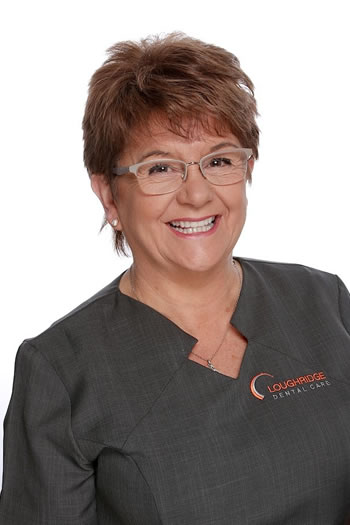 I joined the team in 2007 having worked as a dental nurse for many years. I enjoy all aspects of my job working at reception including meeting patients and helping them feel welcome. I also work alongside Chris in the surgery. I have always found dentistry very interesting and I get great satisfaction in seeing Chris transform someone's smile! I live in the countryside and enjoy spending time with my family as well as travelling.
Gillian
GDC NO. 132730